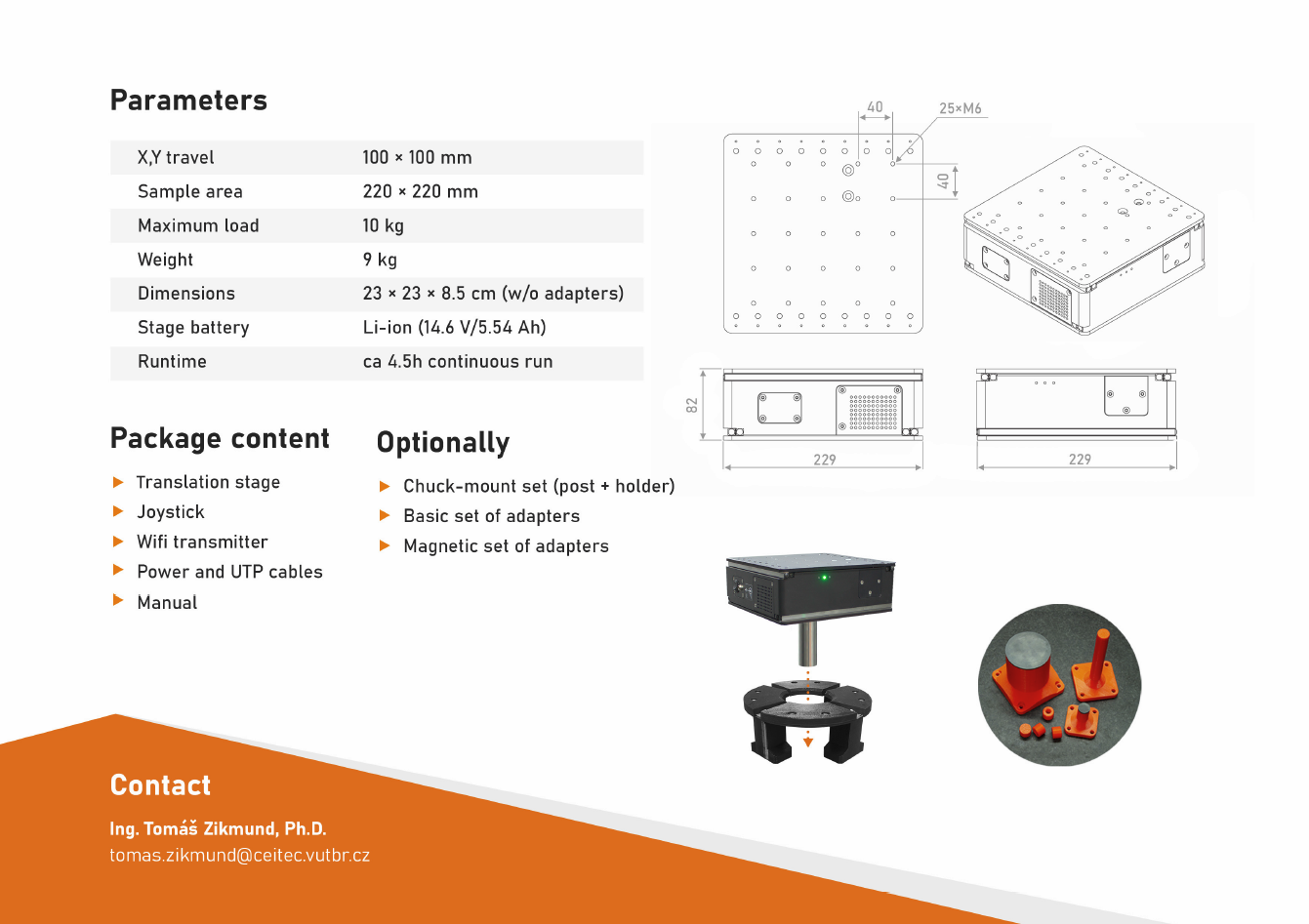 ​

Our laboratory has developed a new unique motorized sample stage for µCT stations which provides quick and easy sample mounting and motorized movement. It is developed to make manipulation with the samples easier and less time consuming.
This stage is controlled wirelessly from outside the protective cabinet by joystick. Stage area is 220 x 220 mm². The movement is ensured in two perpendicular tracks in the range of 100 mm. A sample up to 10 kg can be mounted on the manipulator. The sample holder is realized by using special cylindrical adapter attached on the top of the stage. Optionally types of adaptors help us to increase samples' mounting variability. This allows even the smallest samples to be mounted and adjusted close to the X-Ray source. There is no need to install any additional software on your CT system.
Compared to standard microscope manipulators this stage provides a compact shape, wireless control, robustness and increased load capacity.
Click here to download a leaflet: http://ctlab.ceitec.cz/files/271/376.PDF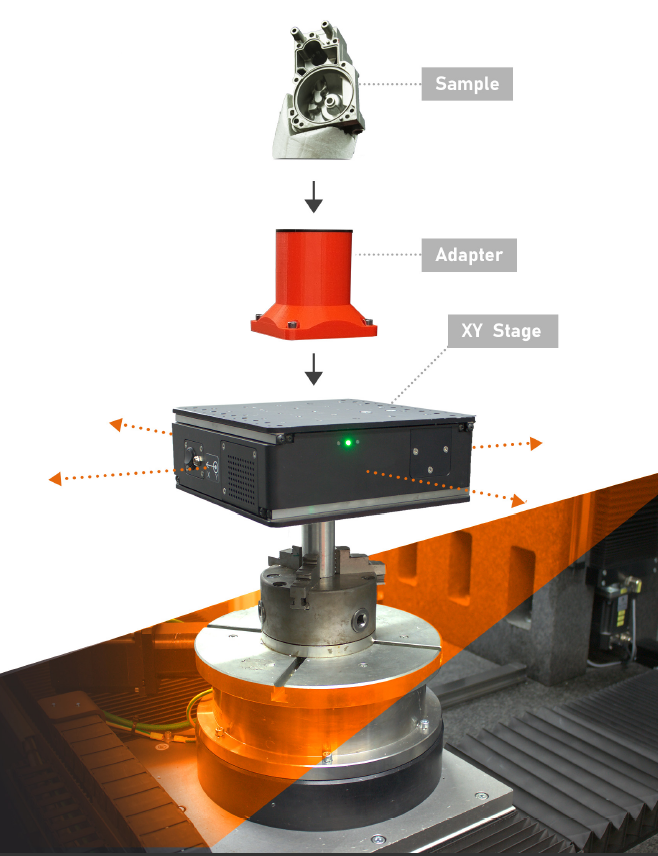 ​
Click here to watch video: https://youtu.be/eQmdUbkmy_8