Analyses according to standards
Porosity/Inclusion Analysis and analysis according to P 201/VW 50097

The analysis allows the users to analyze their parts according to standards defined by the VDG (German Association of Foundry Specialists) or Volkswagen AG. This special tool has been officially approved by VW. With the help of the new feature, fast non-destructive CT-based defect analysis will be able to replace traditional, destructive and time-consuming defect analysis procedures based on micrograph imaging.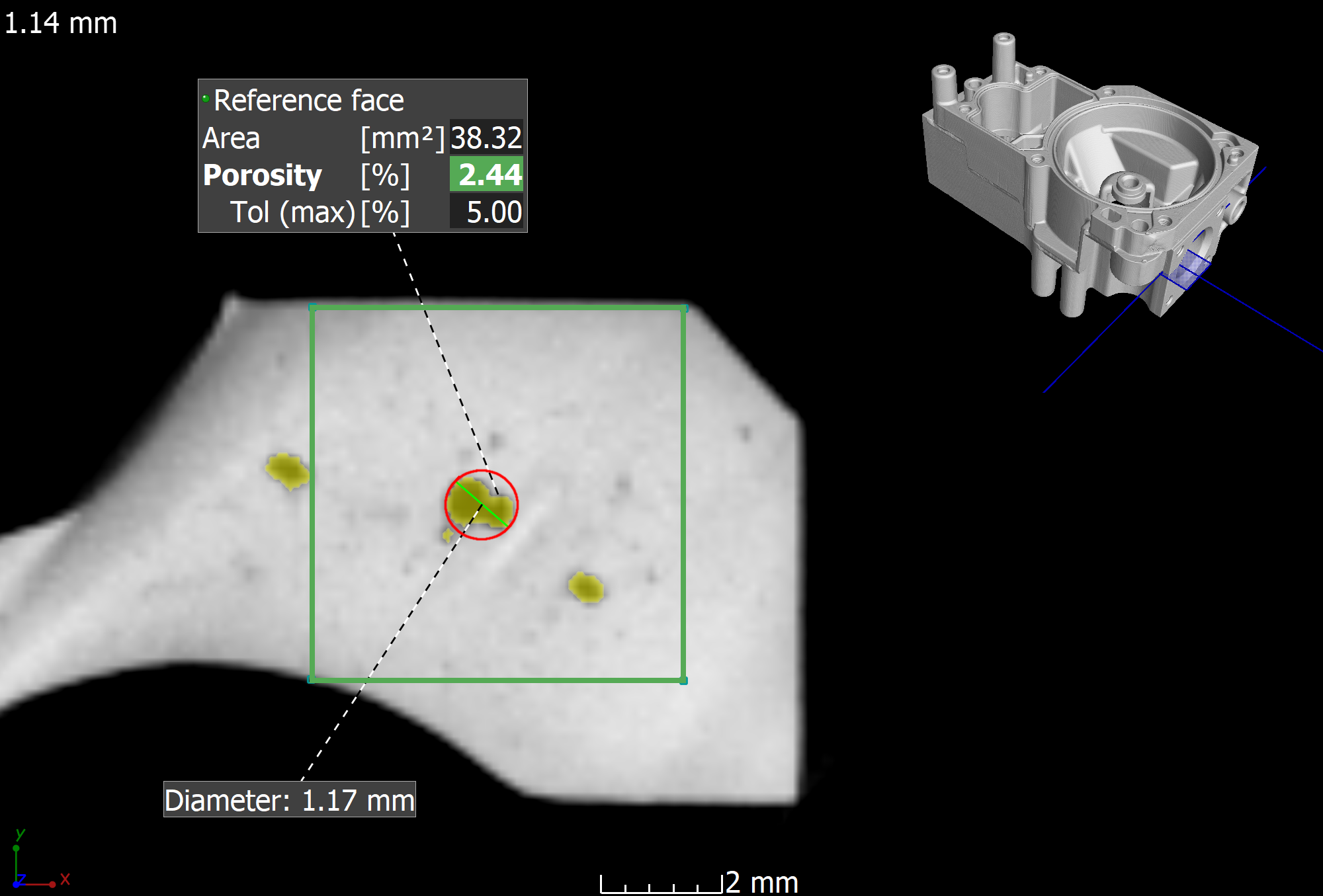 ASTM E 505: Reference radiographs for die castings

Sample is x-rayed and filtered by software in order to detect defects as much as possible. X-ray images of the sample are classified according to ASTM reference radiographs.


Left-top: Sample; Right-top: X-ray image; Left-bottom: Detail of X-ray image; Right-bottom: Detail with software filtration.